Alternate language link for Bosnia and Herzegovina
There is no alternate language wiki listed at this time!
This page lists the Bosnia and Herzegovina servers, located in the "Balkans".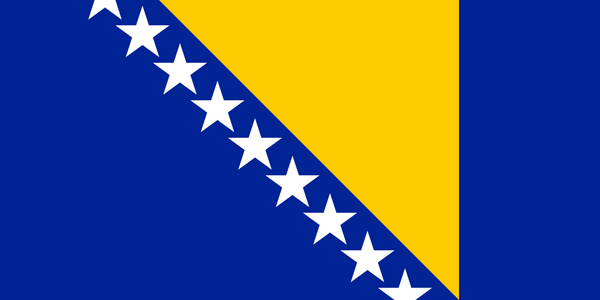 Bosnian (Co-Official) / Croatian (Co-Official) / Serbian (Co-Official)
Servers and Board URL's
There are no servers for this Country at this time!
It is suggested that you use the Balkans servers.
Other Europe Regional ( Balkans Sub-region ) servers
{{Servers/World}}
{{Servers/Regional}}
{{Servers/Language}}

Choose your country

Zgjidhni vendin tuaj

اختر بلدك

Выберыце краіну

Изберете вашата страна

Izabrati tvoj odbrojavanje

Vyberte si zemi

Vælg dit land

Kies uw land

Vali riik

Piliin ang iyong bansa

Valitse maa

Choisissez votre pays

Wählen Sie Ihr Land

Επιλέξτε τη χώρα σας

בחר את המדינה שלך

अपना देश चुनें

Válassza ki az országot

Pilih negara Anda

Roghnaigh do thír féin

Scegli il tuo paese

Izvēlies valsti

Pasirinkite savo šalį

Изберете ја вашата земја

Velg din land

Wybierają wasz kraj

Escolha o seu país

Alege-ti tara

Выберите страну

Изаберите земљу

Vyberte si krajinu

Izberite državo

Escoja su país

Välj ditt land

เลือกประเทศของคุณ

Ülkenizi seçin

Виберіть країну

آپ کے ملک کا انتخاب کریں

Chọn quốc gia của bạn

Dewiswch eich gwlad

 

 

Africa

NSR
(

Non Sub-region

)

 

 

North America

NSR
(

Non Sub-region

)

US
Sub-region (10)
KOD
Sub-region (4)
KOTN
Sub-region (9)

 

 

South America

NSR
(

Non Sub-region

)

 

 

Oceania

NSR
(

Non Sub-region

)

US
Sub-region (10)

 

Future

, possible, community servers

1 - Transcontinental country wp (Countries that span across more than one Continent)

---

Each Region, Sub-Region, Country or group that is shown with a

link

,

link

,

link

,

link

or

link

has had one (

1

) or is planned to have at least one (

1

) or more

Ikariam

community game servers dedicated to it!

(

Planned future servers

) — (

Closed servers

)